Steel (Black) And Galvanised Pipes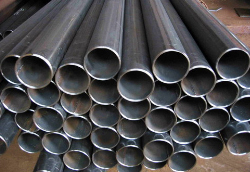 We offer Best of Branded Black ERW Pipes and Galvanised Pipes with asuurance of quality and specifications.
Black pipe is used for transportation of air, gas, fabrication of structure, automobiles, cycles and general
furniture industries. Varnished pipes are used for general engineering industries.
Galvanized Pipes find its uses in a number of applications including domestic, agriculture and Industrial.
BRANDS : JINDAL, BHUSHAN, SURYA, APPOLO, SWASTIK.
Sizes
Black TUBES in Sizes : 0.5″ upto 14″ OR 15mm upto 350mm
Black SQUARE in Sizes : 25mm x 25mm upto 250mm x 250mm
Black RECTANGULAR in Sizes : 50mm x 25mm upto 300mm x 200mm
Galvanised Tubes in Sizes : 15mm upto 150mm
Note: Fittings & Accessories Available As Per Standards