Parallel Flange Beams and Columns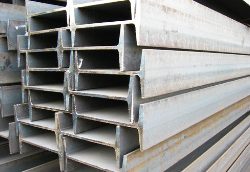 We provide Medium and Heavy hot rolled Parallel Flange Beams and Column sections . These sections are cost-effective through savings in steel consumption and provide ultimate design flexibility to the structural designers
Manufactured through the universal rolling method, these beams have standard nominal depth, with different flange
and web thicknesses. This helps customers to choose from variety of options in terms of unit weights and sectional
properties. Produced as per various Indian & international standards, these sections are superior in terms of strength,efficiency, higher axial and bending load bearing capacities, workability and economy vis-à-vis conventional tapered flange beams. These parallel flange beams and columns enable complex fabrications in high volumes due to inherent functional advantages.
Parallel Flange Beams
UB 100mm to 600 mm (As Per Indian Standards)
UB 203 mm x 133 mm to 610 mm x 229 mm (JINDAL)
NPB/IPE 180 mm x 90 mm to 600 mm x 220 mm (JINDAL)
WPB/HE 600 mm x 300 mm to 900 mm x 300 mm (JINDAL)
Columns
UC 152 mm x 152 mm to UC 356 mm x 368 mm (JINDAL)
The use of these parallel flange sections in the infrastructure, oil & gas and construction sectors such as refineries, metro rail projects, airports, flyovers, power plants, highways, malls and high rise buildings provides ample proof of its superior product quality, product range and customer service.