Cold rolled/CRC Sheets & Coils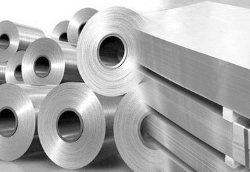 Matkawala Steels supply high quality products for critical applications in automotive, white goods, construction, etc. The wide range of products from drawable grades to high strength low alloy grades, meet the product requirements of different processes like drawability, stretch flangibility, weldability, etc.
Features
Very close dimensional tolerances – ensured by Automatic Gauge Control (AGC) system.
Automatic flatness control at cold rolling and skin pass mill.
Superior surface finish.
Conforming to various national / international standards and for customised needs.
Available in Coil / Slit / Sheet form
Dimensions
Thickness: 0.4-3.2mm (CRCA); 0.15-1.9mm (CRFH)
Width: 200-1,625mm
Applications
Automotive
Packaging industry
White goods
Furniture
Precision tubes
Electrical lamination
Porcelain enameling
Drums and Barrels
Benefits
Uniform mechanical properties
Excellent formability and drawability
Minimal deviations in mechanical properties of steels ensuring very short settingtimes on presses
Excellent surface finish for superior paintability
Table top flatness for white goods, furniture, etc.
Grades
Extra Deep Drawing steels (EDD, IF)
IFHS (350, 400, 440)
Bake hardening steel (BH180,220)
HSLA (320, 340, 440)
Semi-processed electrical steels
Steels for enameling
CORTEN